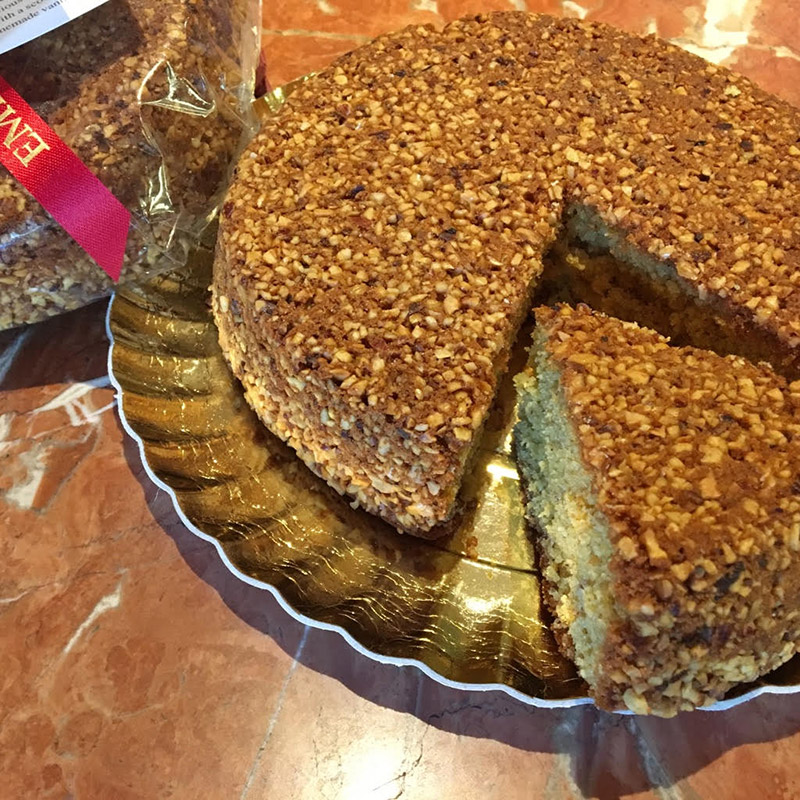 About This Iris
A moist polenta and hazelnut pound cake coated in a crunchy roasted hazelnut topping.
You Might Also Like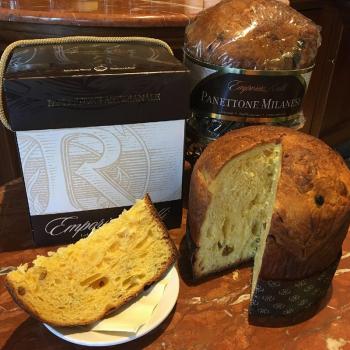 Panettone Milanese as featured by Giada de Laurentiis on the Food Network's "The Best Thing I Ever Ate" Christmas episode (2009-2010). (Small 750g)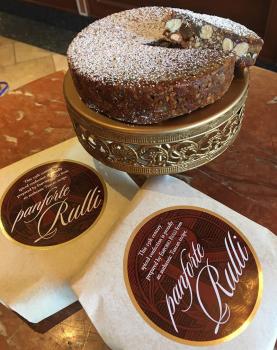 Dust edible rice paper with powdered sugar before serving along with glass of Vin Santo dessert wine. (Small)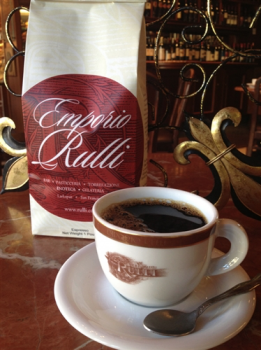 Choose from among Emporio Rulli's traditional coffee blends — Fantasia, L'Isole, Principe, Vienna, Italian Roast Espresso, & French Roast.